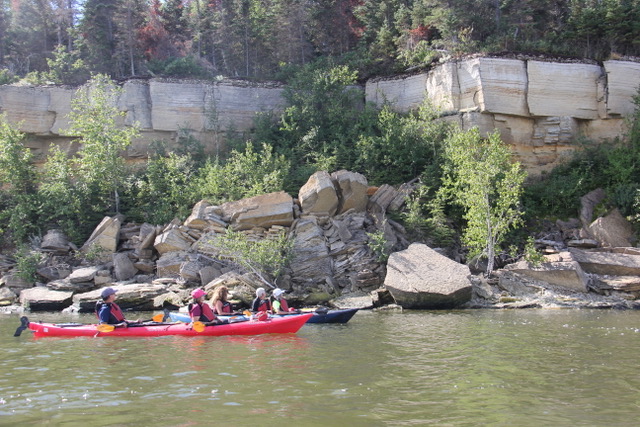 Hecla Island Tour
(Sept 3 – 10:00 am)
We are excited to venture north to Hecla Island for half day tour. Hecla is characterized by a peninsula of land, a series of islands and adjacent waters in Lake Winnipeg. Landscapes include coniferous and mixed forests, limestone cliffs, and silica sand beaches.
Depending on lake conditions, we will be paddling north to Punk Island, just north of Hecla. There we will relax on the silica sand beach and share in a shore lunch.  Reserve your spot today!…
Previous lake kayaking experience is required.
Online Rates: Adult – $90.00 (pay w/ PayPal or CC)
Regular Rates: Adult – $100.00 (cash only, day of tour)

Limited seats & Booking Priority Procedure: please note that priority is given to Online/Pre-paid bookings; the remaining spots are provided to those who 'Walk-Up' on the day of tour. Regular rates, in cash only will be accepted at the launch site. If you intend on 'Walking Up', please check our Online Calendar for spot availability prior to coming out. Full payment is required prior to launch. Signed waivers are required by all participants. Cancellation policy: bookings may be cancelled up to 24 hours prior to your tour date with a full refund. Please contact your Tour Leader for all cancellations/refunds: info@prairieseakayak.ca