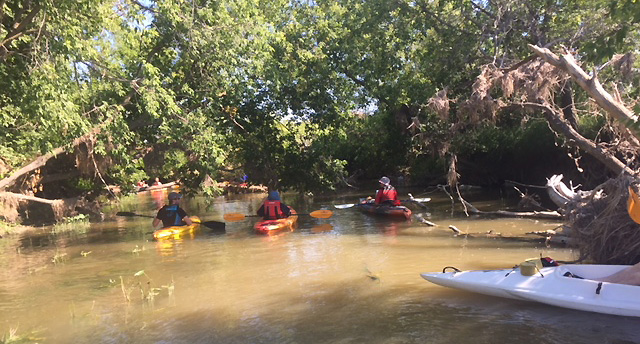 Icelandic River Tour
(Aug 6 – 10:00 am)
This distinctive history tour was introduced 2 years ago with the help of a local historian. The Icelandic River is chalk full of miraculous and sobering stories from various cultures that make the river come alive as we paddle through on our way to the town of Riverton, Manitoba.
This three hour tour is ideal for the history buff or for those want to better understand their roots while taking in the charming and natural surrounds contained along the river. No previous kayaking experience required.
Online Rates: Adult – $81.00 / Child – $40.50 (pay w/ PayPal or CC)
Regular Rates: Adult – $90.00 / Child – $45.00 (cash only, day of tour)

Limited seats & Booking Priority Procedure: please note that priority is given to Online/Pre-paid bookings; the remaining spots are provided to those who 'Walk-Up' on the day of tour. Regular rates, in cash only will be accepted at the launch site. If you intend on 'Walking Up', please check our Online Calendar for spot availability prior to coming out. Full payment is required prior to launch. Signed waivers are required by all participants. Cancellation policy: bookings may be cancelled up to 24 hours prior to your tour date with a full refund. Please contact your Tour Leader for all cancellations/refunds: info@prairieseakayak.ca