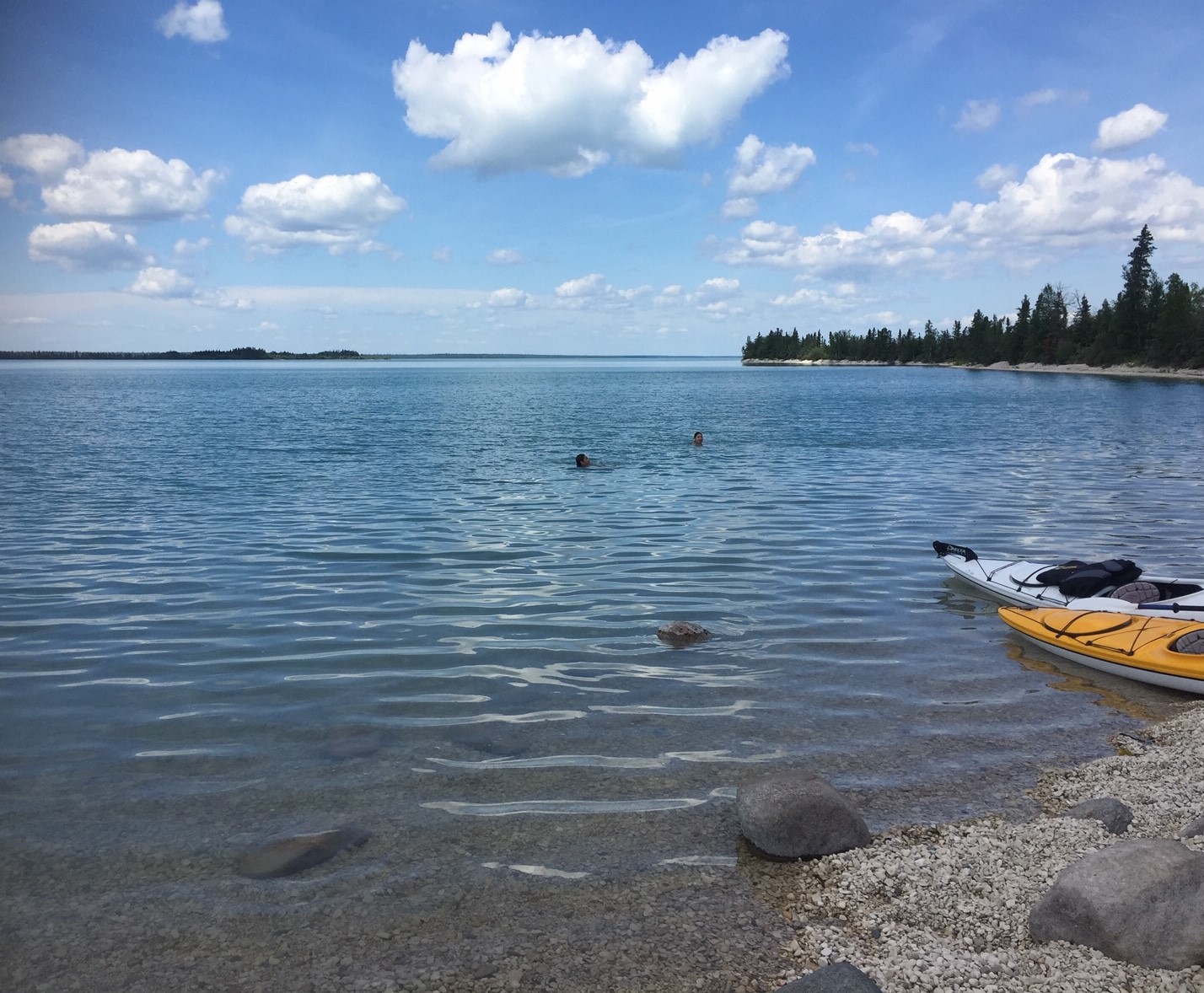 Little Limestone Lake Two Day Tour
(Aug 21 and 22)
Little Limestone Lake is a rare marl lake (the largest such lake in the world) that is known for its turquoise waters, smooth pebbled shores, and its ability to change colour at different periods of the day. Marl lakes change their colour because the rising day time temperatures make the calcite in the water separate, increasing the quantity of marl in the water. This amazing lake, due to its distance from major centres, is a relatively untouched paradise. Participants of this tour will meet on the evening of August 21 to embark on an evening sunset paddle, retire to a nearby lodge for some nighttime relaxation, and then return the next morning to set out for a day tour to explore deeper into this mystical lake.
Note: Spending time in this unique area . Little Limestone Lake is 5 hours north of Winnipeg, Manitoba. Lodging will be at Moak Lodge near Grand Rapids, MB, about 45 minutes way from Little Limestone Lake. Accommodations will offer individual rooms within shared cabin spaces.
The overnight cost is $60 per person. Further details to follow.
Online Rates: Adult – $135.00 (pay w/ PayPal or CC)
Regular Rates: Adult – $150.00 (cash only, day of tour)

Limited seats & Booking Priority Procedure: please note that priority is given to Online/Pre-paid bookings; the remaining spots are provided to those who 'Walk-Up' on the day of tour. Regular rates, in cash only will be accepted at the launch site. If you intend on 'Walking Up', please check our Online Calendar for spot availability prior to coming out. Full payment is required prior to launch. Signed waivers are required by all participants. Cancellation policy: bookings may be cancelled up to 24 hours prior to your tour date with a full refund. Please contact your Tour Leader for all cancellations/refunds: info@prairieseakayak.ca
Sold out!